Endorsements for A Grandmothers Prayer
The words we speak are powerful, shaping and directing the energy around us, and consequently our lives. I am grateful for and inspired by Chris's grandmother's prayer.
I wonder what epic story will play out in the lives of Wyatt and Everly and the rest of my grandchildren yet to be born…
This adventure begins with prayer. Thank you, Chris, for telling your story. In doing so, you have reminded all of us of the invitation to participate in the epic story of God's redeeming love. I'm glad I'm a part of it.
I remember when Robert came home and said he met this guy from Texas. From that day forward, they were both loyal friends. The music journey they forged together was a fun, magical time, and the friendship continued when Chris moved to Dallas. Our families had many years of fond memories together during that special time.
These stories are not only interesting, they are examples of the power of prayer. We are blessed to have Chris and Shanon in our lives.
Chris Christian's story in A Grandmother's Prayer and mine, share a similar theme As two average boys from ordinary towns who simply loved God and music, Chris and I both have been overly blessed. We've had so many things happen to us that really should not have happened–except for a mother's and a grandmother's prayer.
It is such an honor to be a small part of this story of the legendary career of Chris Christian! After a decade with my family group The Archers, I was blessed to be able to step out and do some solo recordings, and boy did I make the right choice in accepting Chris's invitation to join Home Sweet Home records as a recording artist!
Now imagine that many many times over and you're going to enjoy this story immensely! Thank you Chris Christian for everything and for including me!
"One of the reasons Chris had access to Elvis, was not only because of his music, but because he was a believer. Elvis didn't want to talk about roles in a movie. He wanted to talk about God."
Chris was first a producer, then an artist, and I feel like the artist image is what stuck. He was also just sort of a general mogul behind the scenes, moving the levers that made everything work, somehow.
Chris played an important role in setting up our first album recorded in the United States. He helped John Farrar find the best studio, musicians, engineer, and the time with Chris and Shanon in Nashville was a short, but wonderful time creating "Don't Stop Believing".
I dreamed of having a hit record. Since a young boy, Chris dreamed of being a Dallas Cowboy. That resulted in a lasting friendship. One of my favorite memories of being a Dallas Cowboys quarterback was the time Chris and I recorded the "Dallas Cowboy Christmas" albums with the players and Coach Landry and giving back to the community. I'm pleased that those albums are some of the moments in his amazing music journey.
The first time I met Chris was when he appeared on Solid Gold performing his hit. Little did I know it would lead to working with him on two Christian records that would reach #1, and having the opportunity to meet and work with Steve Archer, a beautiful brother in the Lord. From the first time Chris played for me "The Me Nobody Knows," he always believed it would be a major success in the Christian market. He was right. The message was so powerful and a wonderful witness for me to share my faith. It also earned a Grammy nomination in the Contemporary Christian category that year.
"Chris is a true Christian music legend. When I first heard Chris' amazing music production in 1974, I was determined to find a way to work with him. As the music of the Jesus Movement faded, he was the musical bridge that connected the best pop music melodies and production with life-changing lyrics. He was a true pioneer with his songwriting and production skills that were the driving force behind what we now call Contemporary Christian Music– a musical movement that has impacted millions of fans around the world for the last 40 years."
I met Chris in the early 1980s at his beautiful recording studio in Los Angeles. His approach to making records felt very spiritually guided and we hit it off right away. We worked on numerous projects over the years together most recently a Christmas album featuring the late Natalie Cole & Al Jarreau, the Pointer Sisters, Patti Austin & my group Fourplay among others. I also had the pleasure of working on several productions at his amazing facility The Studios at Las Colinas in Texas including rehearsing with Eric Clapton for the inaugural Crossroads Festival. It's so miraculous how the Lord works through us via the talents we have been given and I will be forever grateful for my friendship with Chris and the blessings of a Grandmother's Prayer!
Chris Christian has touched a real nerve: the importance of grandparents and their wisdom and prayers in "bringing up a child." The world and this current culture are simply too difficult to go it alone.
So, grandparents, God is not done with you yet; there is still work to do, and if you have exhausted everything else, those grandkids need your love and prayers. May this book give you some tools to accomplish just that.
I shared some great music moments with Chris in California years ago. A real talent with a real heart and a real story.
I had good fun singing on his hit record, 'I Want You I Need You' and got a kick out of watching my husband Brian Russell writing 'Lesson In The Leavin' with Chris.
There was no formula for Elvis recording someone's song. The circumstances that lead Elvis to record "Love Song of the Year" could only be viewed as a "God Thing". A songwriter's first song ever recorded, written in high school, recorded by the King of Rock and Roll.
This book is not just about Chris and his amazing music career, but inside stories about all the other people he has touched and worked with along the way. After many years in the music business, I can't think of a more logical reason the stories in this book would have happened other than the answer to a grandmother's prayer.
I met Chris in the early 70's on an Elvis tour. Our paths crossed many times during the Elvis days as well as the time Chris came to meet Lou Pearlman when I was running Lou's companies.
We still get together often, and there are so many Elvis and Pearlman stories we shared together, it always fun to remember them.
I've watched Chris' career for 40 years and I'm grateful for the answer to his Grandmother's prayer included our time together.
I met Chris on a plane to Denver from NYC. I was playing Bass, touring and recording with Daryl Hall and John Oates at the time. Just recently ending my 1983 concert, and two albums with Elton John.
We really were from different worlds! We became fast friends. Chris is a visionary and one of the most talented guys I've ever met!! Lots of love to him.
Video Excerpts From Chris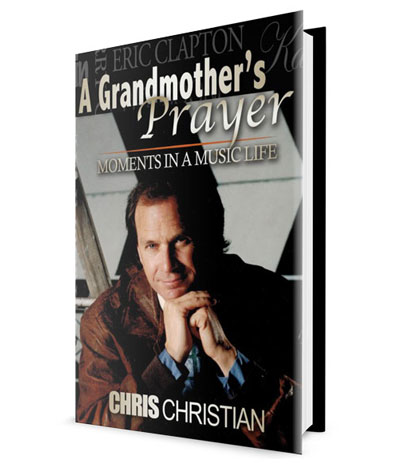 About A Grandmother's Prayer
As I reminisce over my life and career to remember things I wanted to include in my story, it hit me that God knew all these events would happen the day I was born in Abilene. He knew I would always love music and prefer blue jeans, t shirts, a guitar in my hand, and knew I had to create. He already knew what He was going to do with that combination. But I had to travel many years and miles to look back and see what He knew from the beginning.
If nothing else, this book represents a few examples of how God has answered prayers in my life from a loving grandmother and a young boy that continued her grandmother's prayers.
Consider the stories in A Grandmothers Prayer a VIP pass to the amazing opportunities I was given to work with some of best Pop and Christian Artist on the planet. You might be surprised by the kindness, compassion and character of so many of these worldwide known celebrities.
If you are a grandparent, the other thing I hope you take away from this book is to pray for your grandchildren daily. You will change your grandchildren's life, and who knows, because of that, you might also change the WORLD.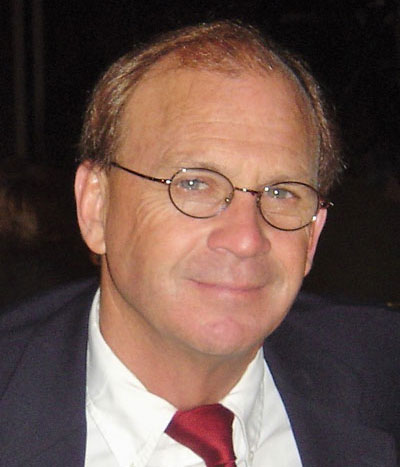 About the Author
Chris Christian's 40 years in the music industry have led to albums that have received nine Grammy Award nominations and four wins as a music producer, artist and publisher. He has also been nominated for seven Gospel Music Association Dove Awards as an Artist, music producer, publisher and songwriter, winning five Doves. Chris is also responsible for starting the career of Amy Grant and has produced over 100 albums that have sold more than 10 million copies. If you added each individual song he's written or published on each album that sold, times the number of sales of each album, the number of total sales would be more than 100 Million. (read more …)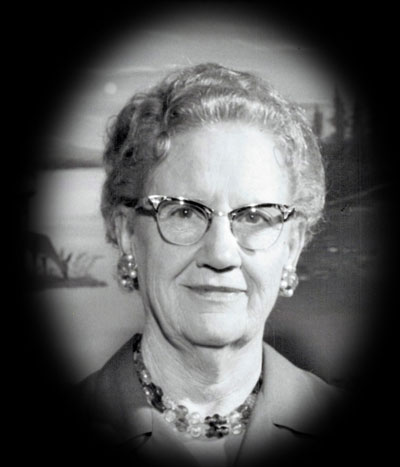 Your Grandmother's Prayer Story
My grandmother, Mayme Christian Smith was one of the godliest women I had ever known. She was always praying for me and instilling in me the idea that I could become anything I wanted to be. Since I was a small boy, she prayed that God would use my unique gifts and talents to go into the world with the Gospel. Her prayer has been answered over the course of my lifetime through a series of defining moments that should not have happened and only God could orchestrate. The first of these defining moments was in 1960. It was a day like any other in Mrs. Patterson's 4th grade class at Crockett Elementary in Abilene, Texas, but this day would set my path, and change my life as well as the lives of many others. Whatever success or recognition I've seen in this life, I believe, is the result of a Grandmother's Prayer.
Do you have a story about a Grandmother's prayer? Are you a Grandparent who prays for your grandchildren? Click here to share your story.